US 522
· Warfordsburg Rd.
2.37 mi. in Maryland; from WV Line north to PA Line with I-70.
Marked north-south.
NHS: Entire length in Maryland.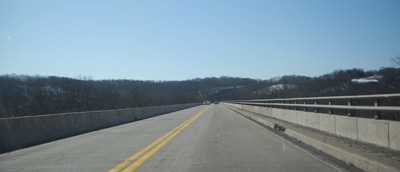 US 522 bridge, Hancock. West Virginia is ahead.
Highest US route number in Maryland. US 522 passes though the thinnest portion of Maryland in Hancock, less than 2 miles wide! The northern half mile runs with I-70 into Pennsylvania. Maryland passes by so fast here you could miss it if you blink.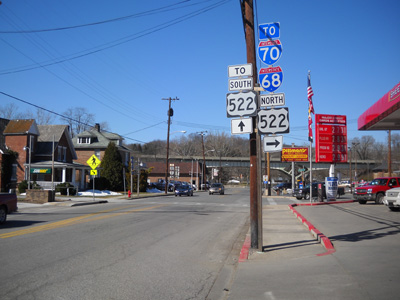 US 522 bridge from MD 144, Hancock.